Earlier this month, representatives from institutions in the MOCAN Purpose First Initiative, and other campuses interested in the Purpose First (PF) work, participated the Purpose First Summer Institute. At the institute, teams met to discuss lessons learned during the first year of the collaborative project of MOCAN and Complete College America (CCA).
Purpose First is designed to increase retention and career readiness of BILPOC students and students from low-income communities attending Postsecondary Equity Network (PEN) institutions. By year 3, institutions will be able to demonstrate the impact of early integration of career advising on student retention and completion, leading to greater social mobility and economic stability.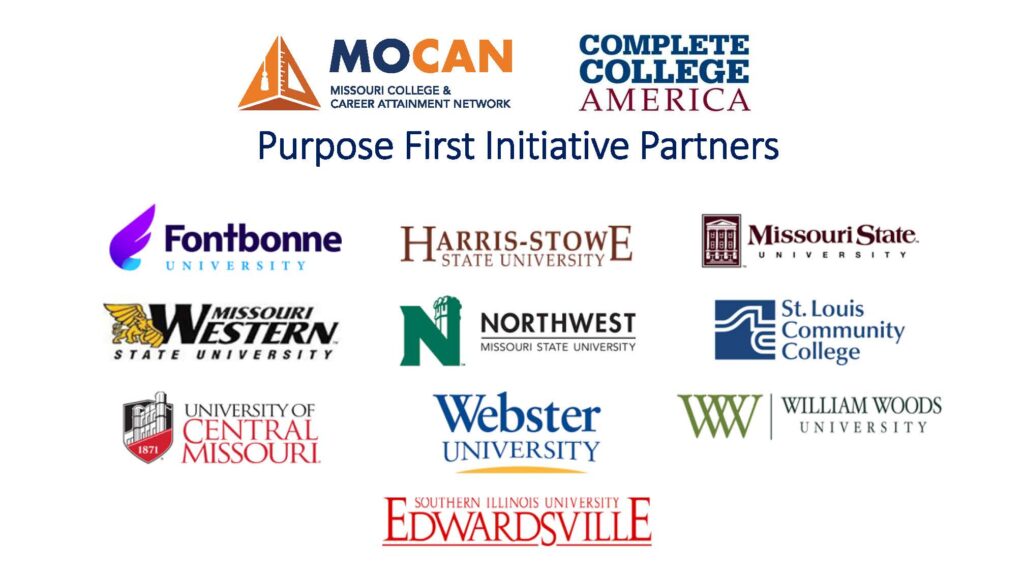 This year, the PF teams worked on student experiential learning, academic maps, career and academic advising integration, and early onboarding strategies. CCA provided training opportunities and individualized coaching for each institution. Partner institutions also received three-year, $30,000 grants to support implementation of their strategies.
The summer institute provided an opportunity to review plans to date and discuss creating a holistic approach to career learning. The institute was led by Nikolas Huot, the Assistant Vice President for Institutional Transformation and Cassie Walizer, Strategy Director at CCA.  The keynote for the Institute was given by Dr. Lakeisha Mathews of the University of Baltimore and current President of the National Career Development Association (NCDA), who shared how career learning can — and should — be integrated into a student's college experience, from onboarding through graduation.