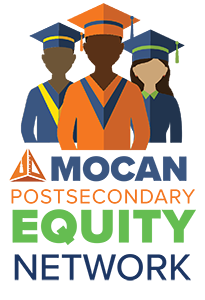 The Postsecondary Equity Network supports colleges and universities in eliminating equity gaps in degree completion for BILPOC students and students from low-income backgrounds. Using the equity-mindedness framework, institutional teams work to advance racial and socio-economic equity strategies.
Postsecondary Equity Network is a coalition of the willing; a network of colleagues committed to creating a postsecondary education system that meets the needs of today's increasingly diverse students. At this time, there is no fee to join PEN, but partner institutions are required to sign letters of commitment to the goals of PEN, develop and implement innovative equity plans, and share disaggregated data and lessons learned.
MOCAN provides professional development and analysis of disaggregated data to support development of institutional equity plans, access to resources, connection to a network of equity-minded higher education professionals, and opportunities to elevate and celebrate the work of institutions and individuals. Professional development is designed for leaders, practitioners, and students at PEN partner institutions.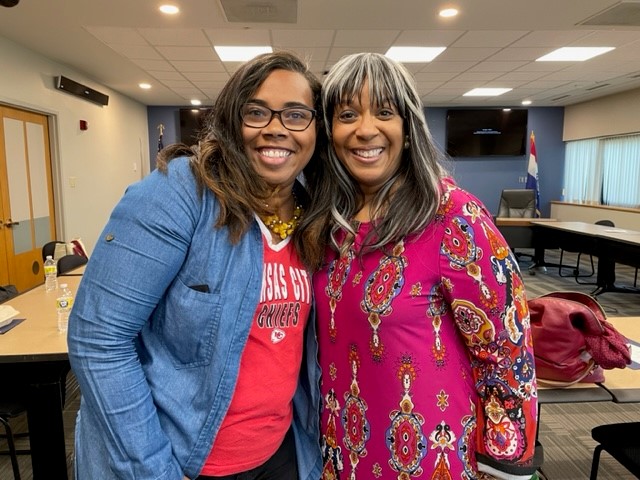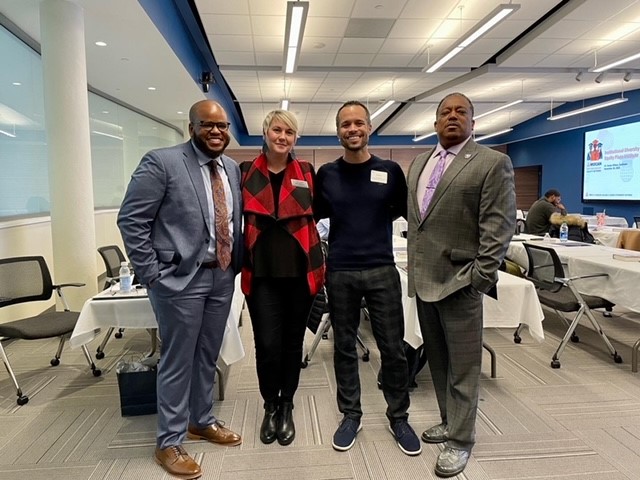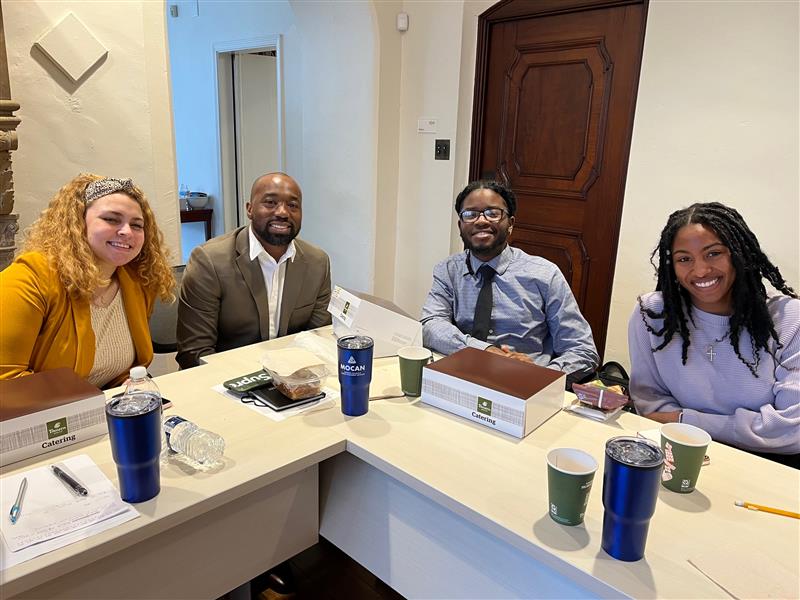 MOCAN Complete College America Purpose First Initiative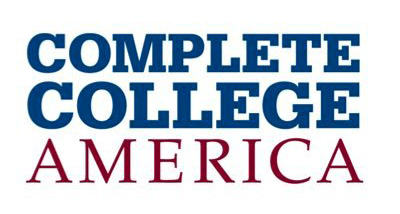 Early momentum in college has been proven to dramatically increase the likelihood of reaching a degree. The Complete College America Purpose First strategy builds on CCA's work around guided pathways and informed choice, restructuring the onboarding process to ensure students identify their interests, explore possible careers, and understand important job market data that could impact their financial futures. MOCAN is supporting 10 colleges and universities in a three-year initiative to adopt Purpose First as a framework for supporting BILPOC students and students from low-income communities.
Learn more about the MOCAN Purpose First Initiative.
Truth, Racial Healing & Transformation Campus Center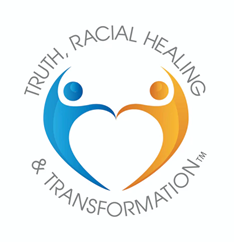 Supporting Community Colleges in Using Guided Pathways for Student Success
MOCAN partnered with Missouri Community College Association and Complete College America to host a summer institute at East Central College on holistic use of the guided pathways framework to support community college students. Dr. Davis Jenkins of the Community College Research Center lent his expertise to colleagues from across the state.

Postsecondary Equity Network Partners
Columbia College
Fontbonne University
Harris-Stowe State University
Jefferson College
Maryville University
Metropolitan Community College
McKendree University
Missouri State University
Missouri Western State University
Northwest Missouri State University
Saint Louis University
St. Louis Community College
Southern Illinois University-Edwardsville
Southeast Missouri State University
University of Central Missouri
University of Missouri-Columbia
University of Missouri-Kansas City
University of Missouri-St. Louis
Webster University
William Woods University
Missouri Department of Higher Education & Workforce Development