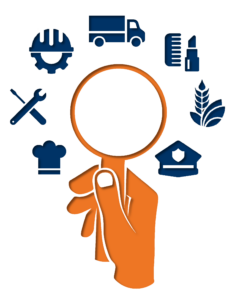 You are invited to join us!
Missouri College & Career Attainment Network (MOCAN) is collaborating with southeast Missouri area chambers, institutions, and high schools to host a Career Pathways & Apprenticeship Showcase in Sikeston on Saturday, April 22nd.
We want to raise awareness of postsecondary options available after high school. With a focus on 6th-12 grade students, adults, and their families, we intend to increase exposure to high demand careers.
This event is FREE to exhibitors and open to the public.
Join us as an Exhibitor!
Showcase Exhibitors will host a table to share information about the training opportunities at your organization. You are strongly encouraged to offer hands-on activities or demonstrations.
We are inviting regional employers and postsecondary training organizations who are seeking young talent from sectors including:
Agriculture
Healthcare
Manufacturing
Construction
Information Technology
Hospitality
Public Safety
Regional Institutions Offering Credentials and Training
…and more!
Registration is FREE! Exhibitors can register here. Registration will close on Friday, April 14th.
If you have questions, contact Annie Lancaster at [email protected]