One year ago, the federal government issued a waiver for many of the requirements for the Public Service Loan Forgiveness (PSLF) Program. These changes expanded the number of borrowers eligible for forgiveness, but are only available until October 31, 2022. Click the image below to take a short eligibility quiz, and keep reading for more information from Federal Student Aid.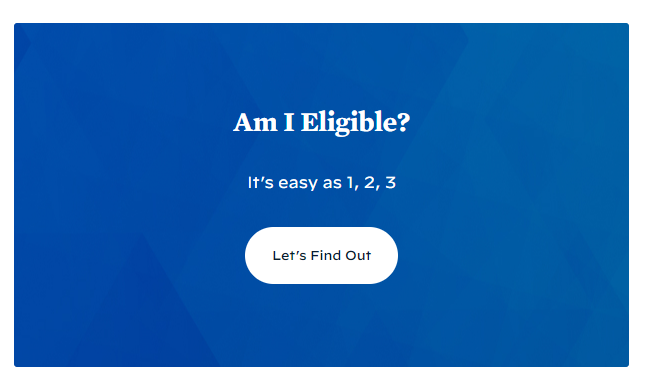 What is the Public Service Loan Forgiveness (PSLF) Program?
PSLF is a loan forgiveness program for borrowers who meet certain criteria including working full time for a qualifying employer (government or non-profit), making 120 qualifying payments, having direct loans, and using an income-driven repayment plan. Borrowers who meet the qualifications can have the remaining balance of their loans forgiven.
What PSLF requirements are different under the current waiver?
Changes until October 31 include credit for Perkins Loans and FFEL Loans, repayment under any plan, repayment before consolidation, late payments, Teacher Loan Forgiveness counting toward PSLF, and you do not have to currently be working for an eligible employer. Click here to see all changes under the current waiver.
How do I know if my employer qualifies?
Government work at any level (federal, state, local, or tribal) and most non-profit work qualifies. This includes public school teachers, those that work at public colleges and universities, and government employees. Serving in AmeriCorps, Peace Corps, and the military may also qualify. Use this tool from Federal Student Aid to look up your employer.
What loans can be forgiven?
Federal, direct loans qualify for PSLF. Federal Family Education Loans (FFEL) and Federal Perkins Loans do NOT qualify for PSLF. However, you can consolidate those loans into a Direct Consolidation Loan to become eligible. Private loans and Parent PLUS loans do NOT qualify for PSLF. To find out what type of loans you have, log in to Federal Student Aid.
How many payments do I need to make?
You must make 120 monthly payments to qualify for PSLF. Under the current waiver, payments that would not have previously counted towards the 120 payments may now count. The suspended payments through COVID-19 also count toward the 120 required payments.
Is this different than the $10,000-$20,000 loan forgiveness recently announced by President Biden?
YES! PSLF is a program with specific requirements and you must apply to receive the benefits.
I think I qualify, what should I do next?
You can use the PSLF Help Tool from Federal Student Aid to confirm your eligibility and complete and submit the PSLF form.
Act now to take advantage of the expanded eligibility under the waiver that expires October 31, 2022.
Audio