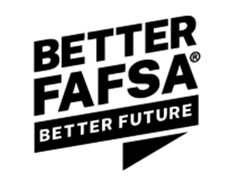 When the 2024-25 FAFSA opens in December 2023, it will include the greatest changes to the process since 1997. The goal is a more simplified form and process, as well as expanded Pell grant eligibility. MOCAN is working with partners across the country and state to ensure Missouri counselors, advisers, students, and families are prepared for the new form and process.  
Below are just a few of the changes we can expect to see:
New format/questions
New process – each contributors will need their own Federal Student Aid ID
New calculation of what students/families should expect to pay
More families will be required to submit financial information on net assets (e.g. farms and small businesses)
No benefit for having multiple students in college
Delayed opening–expected to open December 2023, not October
Here's what you can expect to see from MOCAN and it's partners:
Train-the-Trainer: Over a dozen people from across Missouri will participate in a training session with Federal Student Aid (FSA) and National College Attainment Network (NCAN) this July. There will be a well-trained person in each region of the state that will help train others in Missouri through Professional Development Institute workshops and its partners.
In-person and virtual training of counselors/advisors: MOCAN's Professional Development Institute will host FREE in-person and virtual workshops focused specifically on FAFSA completion with our financial aid partners, MASFAP and uAspire.
Online Resources for Counselors and Advisors: MOCAN will continue to post content from all of its Professional Development Institutes on the PDI Portal, free for all PDI participants. This will include FAFSA preparation resources from national and state partners.
Online Resources for Students and Families: MOCAN will create a single online portal that will include updates and links to Journey to College's FAFSA Frenzy events and other activities to support FAFSA completion. This portal will also include one-pagers and walkthrough guides.
Communications Campaigns: MOCAN will coordinate a communications campaign to incentive early FAFSA completion and fall creation of FSA IDs so students and families are ready when the FAFSA opens.
If you missed our last PDI workshop, Change is Coming: What We Know about the 2024-25 FAFSA, you can view the recording along with presentation materials on the PDI Portal. Use the password Counselors!Rock to access the recording.  
For the latest updates about MOCAN's events, follow us on Facebook and Twitter.
Audio